Wat is het ?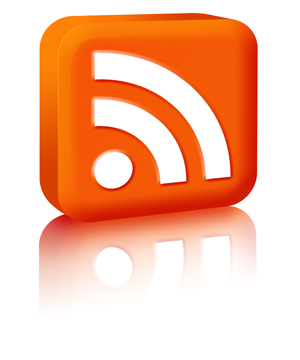 RSS betekend Really Simple Syndication (maar ook wel Rich Site Summary). Het is een manier om andere mensen (en diensten) er op te attenderen dat een website nieuwe berichten en/of artikelen heeft.
Dit wordt gedaan met een zogenaamde "RSS feed". Dit is een bestandje met vastgelegd formaat – de RSS de standaard. In deze feed wordt in ieder geval de titel van het artikel genoemd, en een korte samenvatting of intro. Soms staan er ook hele artikelen in.
Door je te abonneren op de rss-feed van een site kun je dus zonder naar de website te gaan de 'koppen snellen'. Maar belangrijker: deze programma's geven ook aan als er wel of geen berichten zijn, en dus hoef je er niet naar te kijken als er geen nieuwe berichten zijn.
Het oranje icoon is trouwens een teken dat een website een RSS feed heeft – of misschien wel meer dan één.
Met een programma (een zogenaamde "rss-reader") lees je deze informatie. En niet alleen van AVblog, maar ook van andere interessante websites, zoals nu.nl, tweakers.net, en duizenden andere sites – maar natuurlijk alleen die, die jij zelf interessant vindt !
Ok – dat wil ik wel, maar hoe werkt het voor mij ?
Eerst moet je kiezen wat voor een RSS-reader je wilt gebruiken: online of offline. Als je in een los programma op je computer deze feeds wilt volgen is de keuze divers.
Voor Windows XP en Vista is Greatnews populair. Tegenwoordig is RSS ook goed vertegenwoordigd in email-programma's, zoals Outlook en Mozilla Thunderbird. Mozilla Firefox heeft Live Bookmarks, waarbij een bookmark-folder automatisch wordt geupdate met de laatste (AVblog) artikelen.
Online lezen begint steeds populairder te worden. Op een aparte website voer je al je feeds in, en die haalt dan zelf alle gegevens op. Ook als je wisselt van computer (van thuis naar werk bijvoorbeeld) weten deze readers nog exact wat je wel en niet gelezen hebt. Bloglines is een bekende, mijn eigen favoriet is Google Reader.
De meeste browsers 'herkennen' RSS' feeds zelf.
Klik op deze
 RSS link van AVblog – en hoogstwaarschijnlijk vraagt je browser dan zelf hoe je wilt abonneren.
Als je nog vragen hebt, stel ze dan via het contactformulier.
Veel plezier met RSS !