Er is een kleine kans dat je Sony Bravia televisie te heet wordt en gaat roken en/of smelten.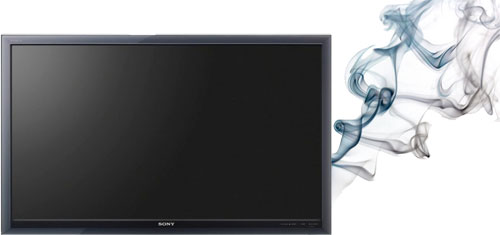 En daarom zal Sony – wereldwijd – alle 1,6 miljoen exemplaren van de betreffende modellen controleren, en waar nodig aanpassen.
In Japan zijn er tot nu toe 11 gevallen bekend van rokende of smeltende televisies (sinds 2008) – waarvan de laatste afgelopen maand. Buiten Japan zijn er geen incidenten bekend, maar Sony neemt geen risico, en start nu een grote controle-actie.
Sony Bravia Modellen
De bewuste "probleem gevallen" zijn allemaal 40″ schermen die in 2007 en 2008 verkocht zijn. Specifiek om de volgende Bravia modellen:
KDL-40D3400
KDL-40D3500
KDL-40D3550
KDL-40D3660
KDL-40V3000
KDL-40W3000
KDL-40X3000
KDL-40X3500
Controleren en repareren
Ben je in het bezit van een van deze? Neem dan contact op met een Sony ServiceCenter. Deze zal controleren of de specifieke transformator die verantwoordelijk is voor de oververhittings-problemen in jouw tv zit, en eventueel vervangen door een probleemloze variant.
Meer details is the linden op de Sony Support website.