Volgende week wordt in Las Vegas weer de Consumer Electronics Show gehouden, en LG wil de show stelen met een 72 inch (183 cm) 3D televisie met Full LED backlight, Local Dimming, motion-control afstandsbediening en andere goodies die LG op dit moment in huis heeft.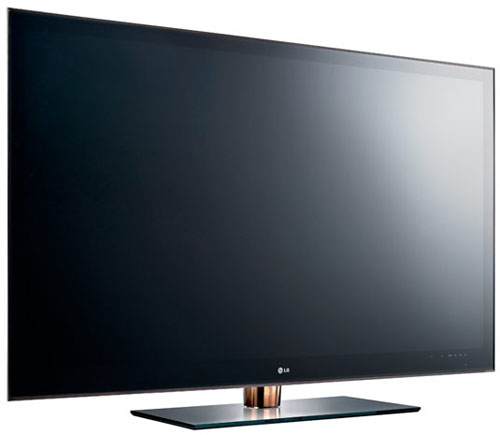 Volgens LG is de LZ9700 de grootste Full LED backlight lcd 3D tv die er op dit moment verkrijgbaar is.
Op papier is in ieder geval alles in orde: het Full LED backlit lcd-scherm biedt mooie kleuren en diepe zwartwaarden, en met 400Hz TruMotion kan de tv ook goed overweg met snelle beelden. Verder kun je direct video, muziek en foto's streamen naar de tv via je computernetwerk, en allerlei videodiensten (zoals YouTube) benaderen.
LG zal uiteraard de aandacht vestigen op de 3D modus van de tv, maar gezien het huidige bijzonder schaarse aanbod van 3D films is de beeldkwaliteit van de tv in 2D belangrijker. Bij The Register weten ze dit wel heel creatief te verwoorden: "With 3D content being as rare as African-American lesbian socialists at a Tea Party convention, that crisp 2D capability might be the LZ9700's most-compelling sales point."
Bij LG is er genoeg zelfvertrouwen aanwezig over deze tv: "De LZ9700 combineert het beste van LG's beeldkwaliteit met de onze laatste ontwikkelingen op het gebied van 3D tv", volgens LG. "Met de LZ9700 is LG klaar om de leiding te nemen in de tv markt met 's werelds grootste Full LED scherm dat een werkelijk uitmuntende televisie ervaring zal brengen".
Belangrijkste eigenschappen
Full LED-backlight LCD 3D TV
72 inch / 183cm diagonaal
TruMotion 400Hz
Micro Pixel Control (Local Dimming)
Magic Motion afstandsbediening
Smart Share (DLNA, Media Link, USB, …)
De LG LZ9700 3D tv komt begin 2011 op de markt; helaas heeft LG nog geen prijsindicatie afgegeven.