De Boxee Box is één van de beste manieren om online video te kijken naast de zenders die op je televisie te zien zijn.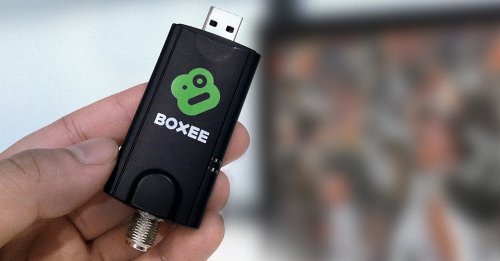 Met de Boxee Live TV wordt televisie kijken een optie binnen de Boxee Box omgeving.
Dongle
De Boxee Live TV is een klein apparaatje wat je aansluit op de USB aansluiting van de Boxee Box. Vervolgens sluit je de coax-kabel aan van een losse antenne of je kabel-provider.

Deze HD tuner is specifiek gericht op mensen die hoofdzakelijk online video kijken, en geen geld willen uitgeven aan een kabel-provider. In de Verenigde Staten zijn de tarieven hiervoor behoorlijk hoog – en omdat veel tv-series daar ook online te zien zijn is de combinatie van Online Video streaming met televisie als 'add-on' helemaal geen gek idee.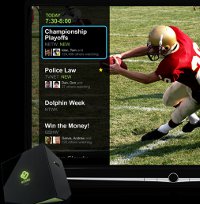 Of de Boxee Live TV ook naar Nederland en/of Belgie zal komen is niet bekend, maar je moet hier waarschijnlijk niet op gaan rekenen. De situatie hier is totaal anders dan in de VS, en de kans is klein dat D-Link (fabrikant van de Boxee Box) per land speciale versies gaat maken.
Maar hoewel het dus – in ieder geval voorlopig – binnen de Amerikaanse en Canadese landsgrenzen blijft, is Boxee er weer in geslaagd om voorloper te zijn, door televisie-kanalen te integreren in hun software.
De Boxee Live TV kan vanaf nu besteld worden; begin 2012 zal hij leverbaar worden voor 49 dollar.