In een week tijd zijn er twee interessante geruchten uitgekomen over een nieuw Sonos product: de Sonos Move bluetooth portable luidspreker.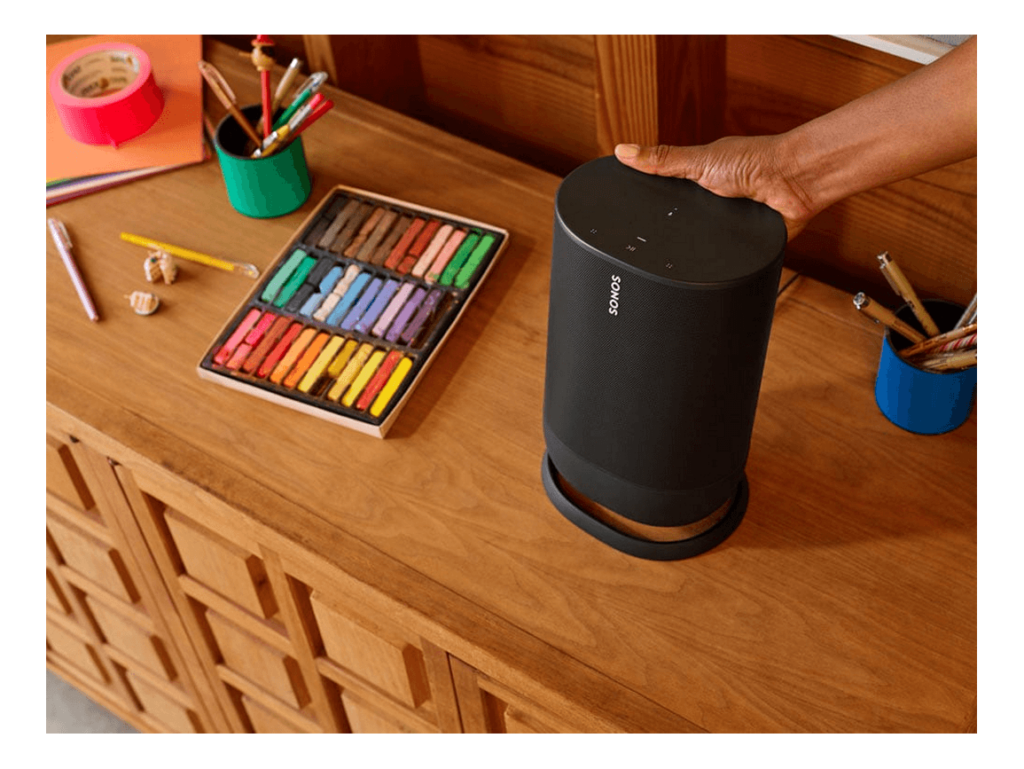 In een week tijd werd het duidelijk dat Sonos haar eerste draagbare Bluetooth luidspreker uit zou brengen. Dit weekend bracht een nieuw lek de naam, plus een aantal betrouwbaar uitziende foto's van de vermoedelijke nieuwe Sonos telg.
Sonos brengt niet veel producten uit – en als ze er iets nieuws aankomt, lukt het vaak niet om dit geheim te houden tot de officiële introductie. De vraag is of dat erg is…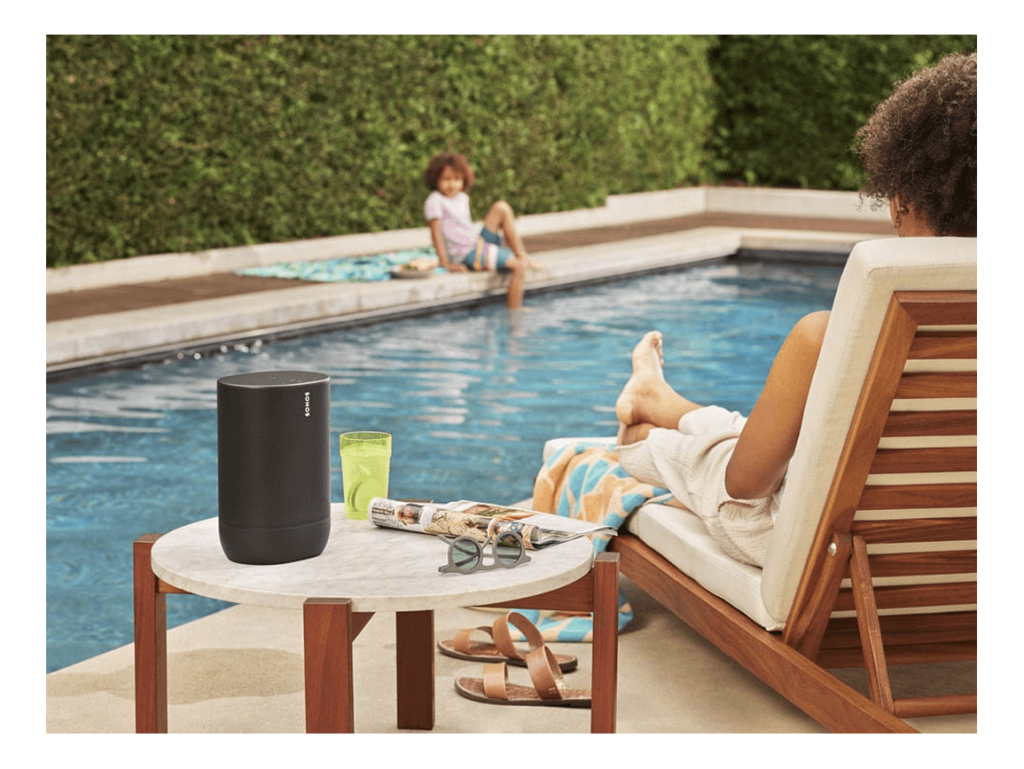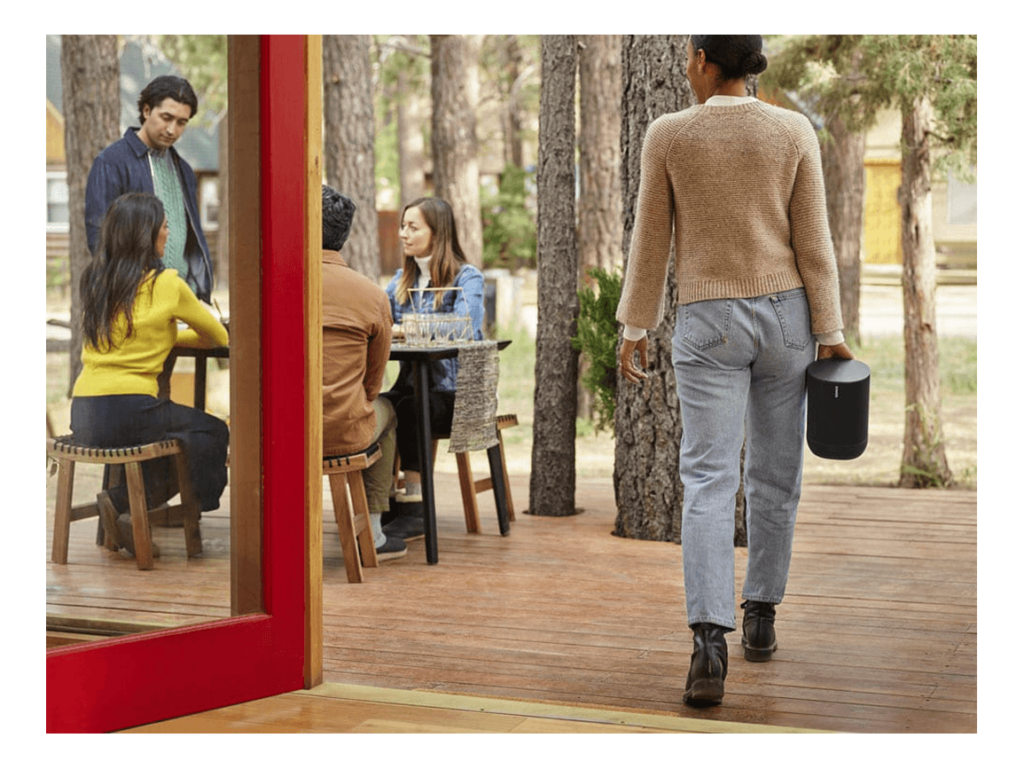 De laatste geruchten komen van het Duitse online magazine WinFuture, dat ook claimt dat er 6 stuks microfoons in zitten voor de diverse Voice Assistants (zoals Google Assistant en Amazon Alexa), en een bediening die veel lijkt op de bestaande Sonos Play One. LED's laten zien hoe vol de accu nog is, en de connectie met je telefoon.
Opladen kan op twee manieren: zoals iedere andere Bluetooth luidspreker met een USB kabel, of via een base die de Move oplaadt als deze thuis staat, en zo ook als 'gewone' Sonos multiroom luidspreker gebruikt kan worden.
Kijkend naar de gelekte foto's lijkt het Sonos Move niet super-klein te zijn (wat de geluidskwaliteit ten goede kan komen), en draagbaar met een handgreep aan de achterzijde. In dit deel zit ook de knop om de luidspreker te integreren in een bestaand Sonos netwerk.
Voor zover bekend kan de Sonso luidsprekers wisselen tussen WiFi en Bluetooth, waarbij de laatste echt als 'portable' werkt, en niet binnen een Sonos multiroom streaming systeem.
De uiteindelijke versie wordt later deze maand verwachten – als dat zo is zullen ook meer details plus een verkoopprijs bekend worden….