LG heeft in thuisland Zuid-Korea een volledig nieuwe model televisie gepresenteerd: de 65-inch 'Art' OLED TV. Dit is bepaald geen standaard tv: met dit model lijkt LG zichzelf duidelijk in de design-hoek te profileren van onder andere B&O, Loewe en – sinds de laatste paar jaar – Samsung.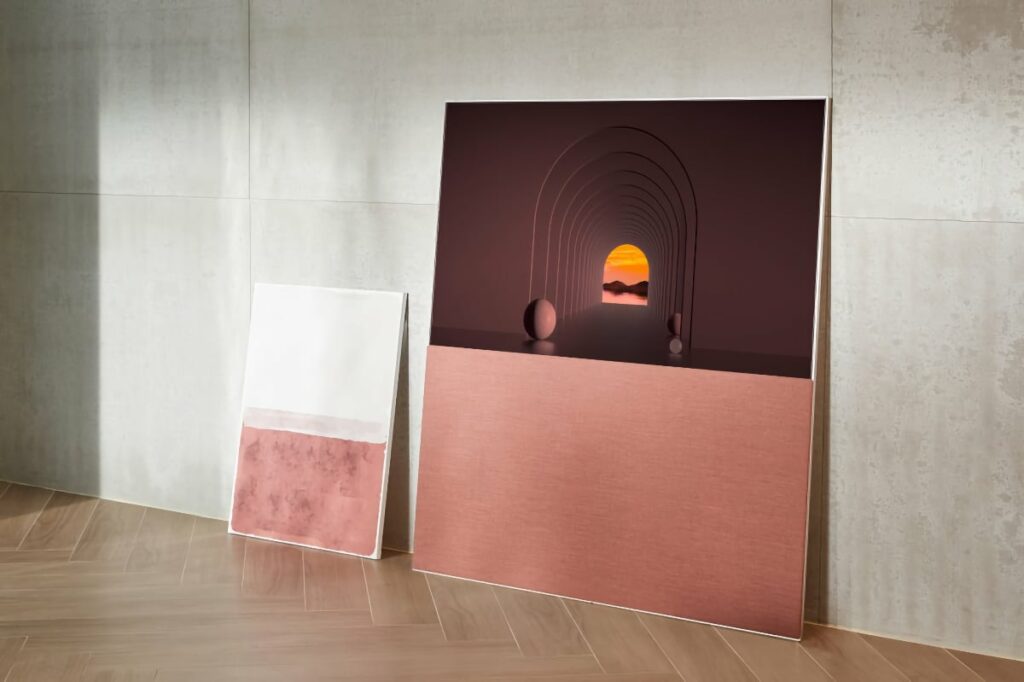 Meest opvallende detail is het frontpaneel dat het televisiescherm verbergt zodra deze niet in gebruik is.
Premium OLED, design & audio
De LG 65ART90, of 'OLED Evo Object Collection', is onthuld in Zuid-Korea op 8 december. Hij heeft een metalen frame waarmee deze direct op de vloer kan staan – leunend tegen de muur – of plat tegen de muur.
Het scherm zelf is niet nieuw: dat is een aangepaste variant uit de OLED Evo G serie, de zeer platte LG G1.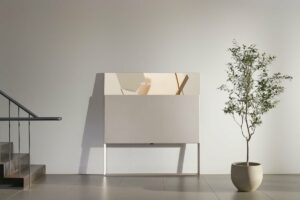 Er is naast het visuele (beeld en design) ook veel aandacht besteed aan de audio. De luidsprekers (4 'gewone' drivers en 2 subwoofers) zitten verwerkt in de bewegende panelen, en wordt aangestuurd door een 80 watt versterker. Het textiel voor deze luidsprekers komt van de bekende fabrikant Kvadrat, en is te krijgen in beige, redwood en groen.
'When not in use'
Uniek aan de LG ART90 is dat deze cover op en neer bewogen kan worden met een druk op de knop om het OLED scherm te verbergen als deze niet in gebruik is. En slim afgekeken van LG's oprolbare OLED tv heeft de ART90 een 'Line View' modus waarmee nog een klein deel van het scherm zichtbaar is – bijvoorbeeld voor de Spotify track die je aan het luisteren bent, of een klok.
De 65-inch LG 65ART90 zal deze maand nog in de winkels komen – maar alleen in Zuid-Korea. Prijs daar is 9.9 miljoen Won, wat grofweg overeenkomt met 7500 euro. Of dit design-statement buiten de eigen landsgrenzen verkocht gaat worden is alleen nog niet bekend…